Lynda's printmaking course is going well and still happening in the real world, with lots of anti-Covid precautions being taken. This term is mostly about learning different printing methods with some thoughts as to how to develop ideas over the whole year.
Here is a woodcut – the firsts woodcut Lynda has ever made!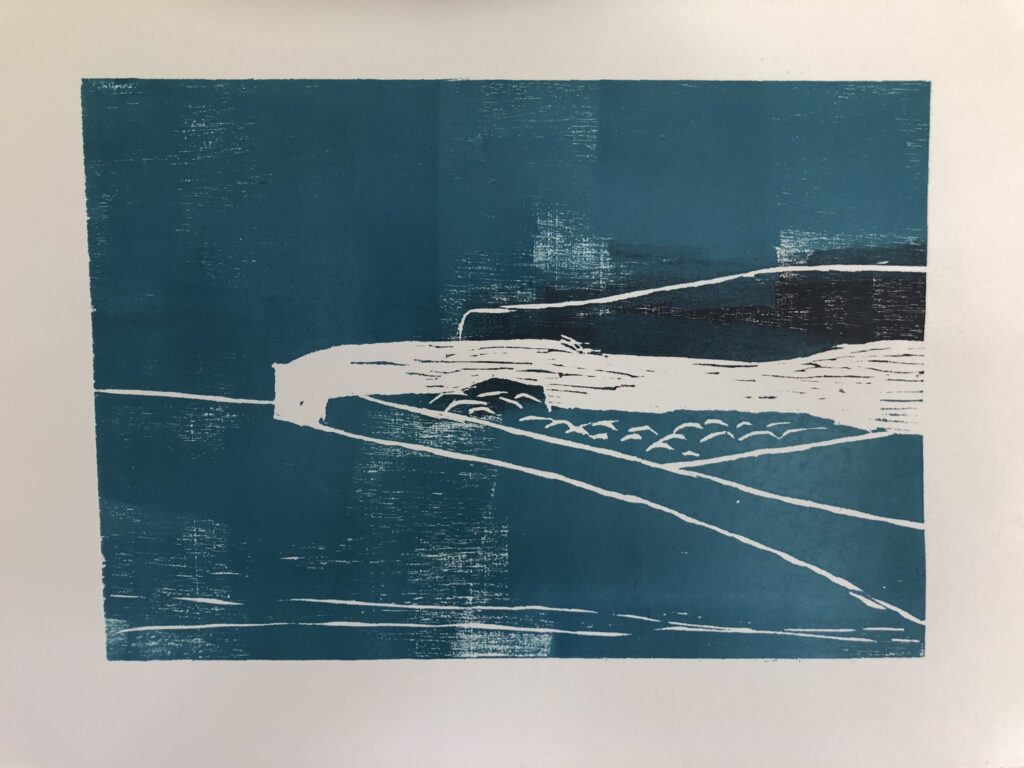 Lynda also screenprinted some fabrics at a recent workshop with Blessed Unrest artist Lorna Brown at Out of the Blue Studios in Abbeyhill, Edinburgh. Some were made into small bags.